SEKHMET PATRON GODDESS OF HEALERS AND PHYSICIANS IN ANCIENT EGYPT
Sekhmet evolved from a force to be reckoned with into one with a benevolent side, while still retaining elements of her destructive nature. To the Egyptians, it wasn't at all confusing to regard Sekhmet as the "lady of terror" as well as the "lady of life", the patron of physicians and healers.
(Nile Magazine #11)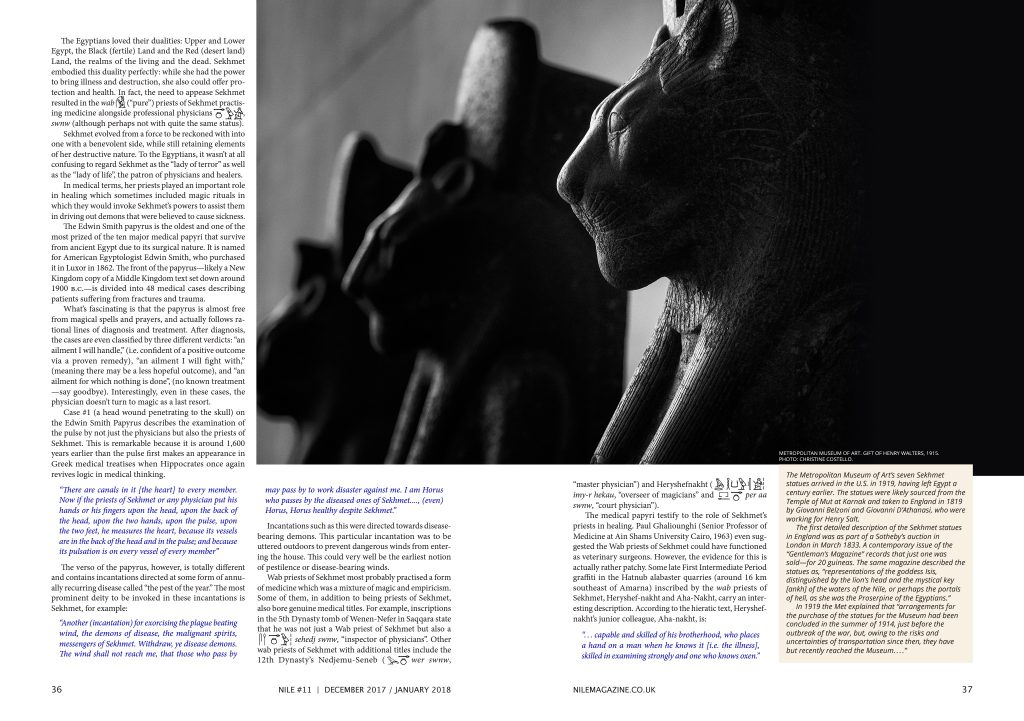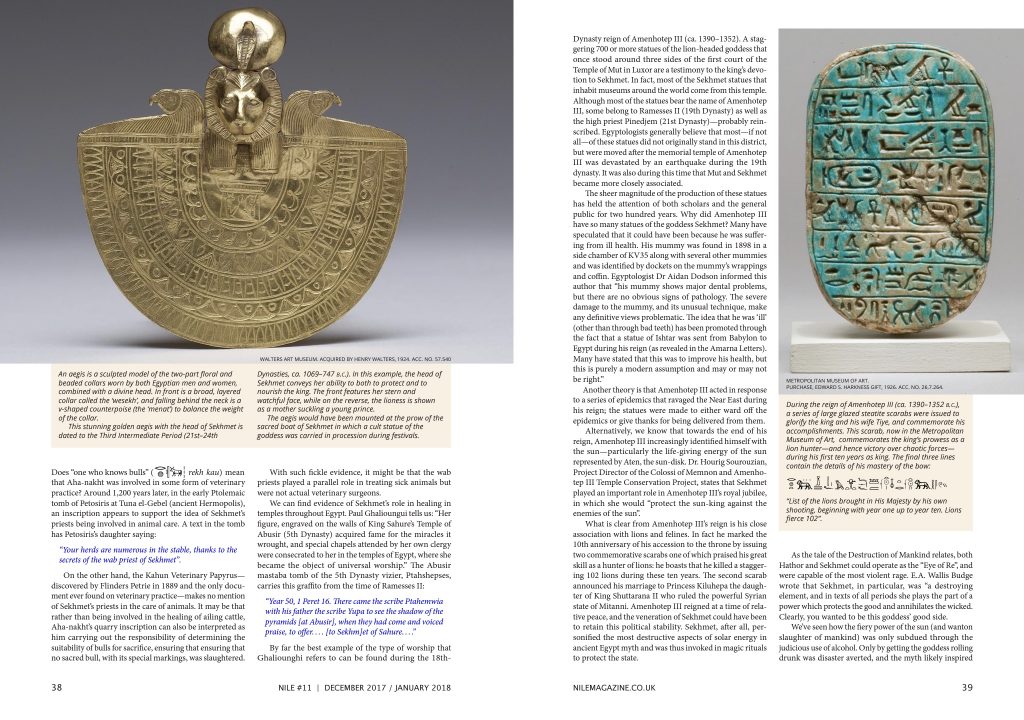 AN EXAMINATION OF THE DEATH OF CLEOPATRA AND THE SERPENT IN MYTH, MAGIC AND MEDICINE
(Nile Magazine #12)

The date was August 12, 30 b.c. and it set in motion one of history's most epic stories—even providing inspiration for Shakespeare, whose Antony and Cleopatra was first performed in London about 1606. An intriguing story of lust, power, deceit, incest, murder and suicide; ending in one of the greatest unsolved mysteries in history: how did Queen Cleopatra die?